ESCURSIONE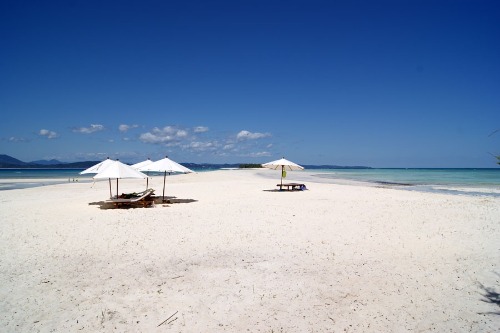 Nosy Iranja
Nosy Iranja is located 1.5 hours by speedboat from Nosy Be. These two islands are linked by a fine white sandbank which is covered at high tide and uncovered at low tide. It is an island paradise with its turquoise blue colors, white paradise, and natural green colors. Turtles still lay eggs there today, hence its name "turtle island".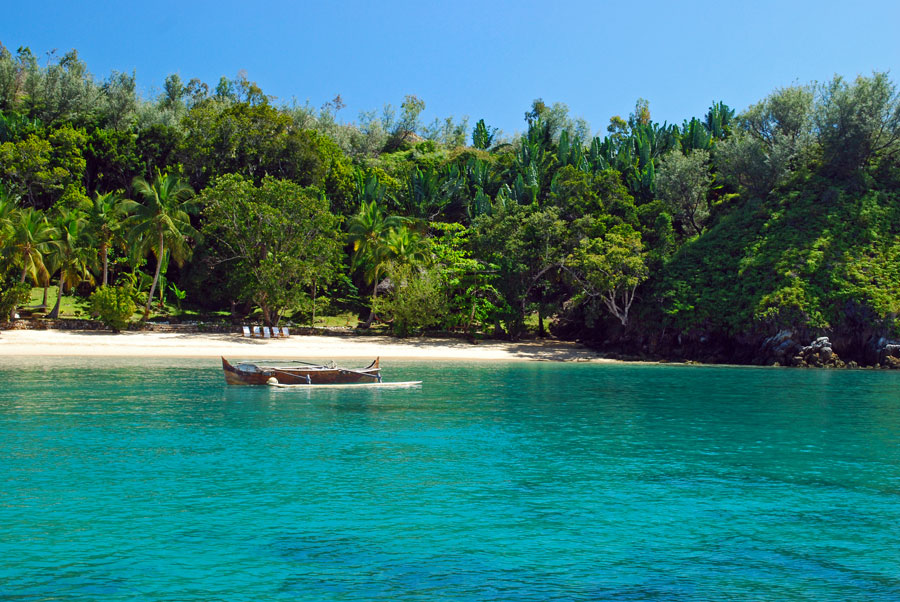 Nosy Sakatia
Turtle Island:
Accompanied by a local guide, discover the interior of the island during a one-hour : flamboyant old trees, coffee trees, pepper trees, vanilla, traveller's tree, pineapple, cashew trees, mango trees, jackfruits, guava trees, eucalyptus, raffia, orchids , medicinal plants, … After the short walk, snorkeling to see the big sea turtles.
Lunch on a beach, kayaks and beach games are at your disposal.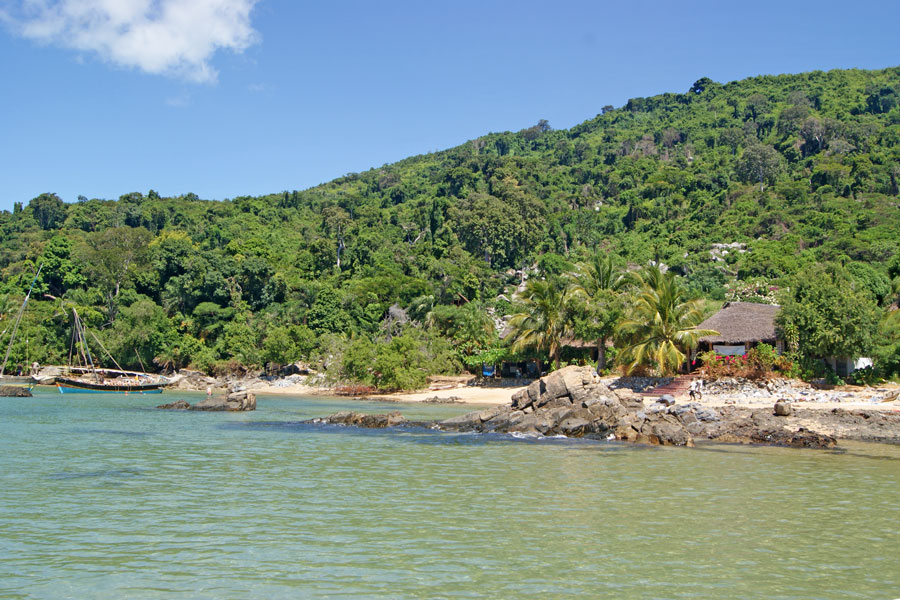 Nosy Komba et Tanikely
Nosy Komba is the 2nd biggest island behind Nosy Be. Visit of the Lemurs Park, the fishermen's village with its traditional boat.
Second stop: Nosy Tanikely is a protected submarine natural reserve. Snorkelling equipment is all you need to dive into a real life size of aquarium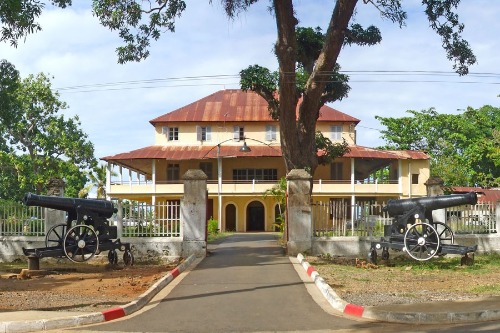 ISLAND TOUR
Tour of Hell Ville (capital of Nosy Be), its covered market with spices, slacks of crabs, tropical fruits, its colonial buildings, and its table cloth market. Quick visit at the harbour and free time for shopping, Departure to discover an authentic sacred tree (Banyan millennium). On the road we will be perfumed by the flowers of coffee, of pepper, fruit trees, and above all "Ylang Ylang". Lunch in one of the famous restaurant of the island. Bathing in the afternoon on the beach of Andilana, the most beautiful beach of Nosy Be. We will end the day with a cocktail on Mont Passot, the highest point on the island from where we will have the opportunity to admire a magnificent 360 ° sunset.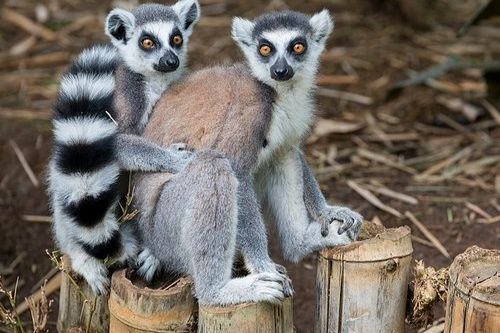 HALF DAY LEMURIA LAND
At Lemuria Land, private animal and botanical park. The opportunity to see a wide variety of endemic lemurs, but also reptiles including the most beautiful specimens of chameleons, crocodiles, various species of turtles, lizards …
This visit will be followed by the discovery of an essential oil distillery and the rum that has made the reputation of Nosy Be rum.
Possibility of shopping for souvenirs on site.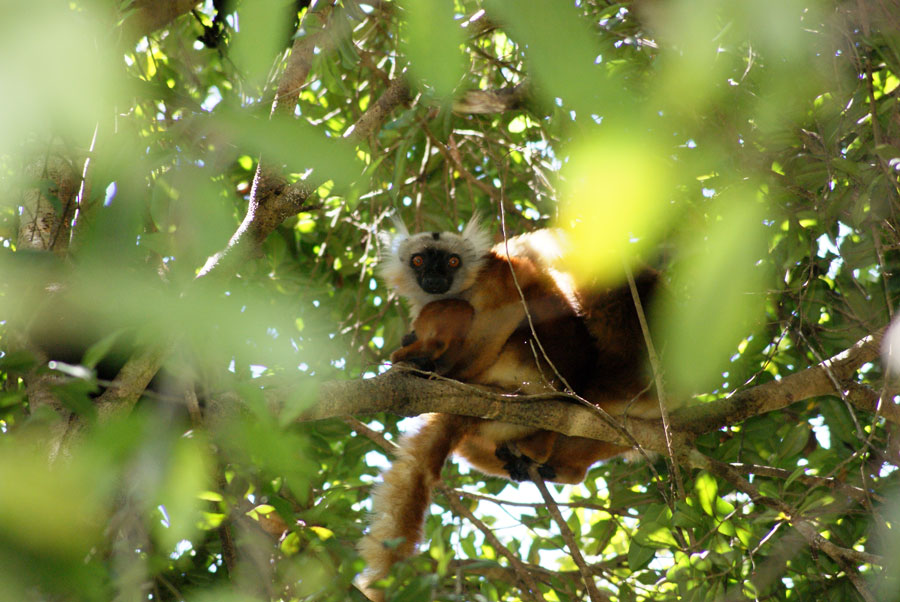 Lokobe
Lokobe is the last protected primary forest of Nosy Be, with its many varieties of medicinal plants and endemic to Madagascar and its thousand-year-old trees. This forest, which pleases many scientists, will allow you to discover a dense entity of tropical forest. Like an initiation rite, let yourself be guided inside this preserved universe to discover nocturnal and diurnal lemurs (Macaco and Lépilémur), reptiles, chameleons, insects and tropical birds.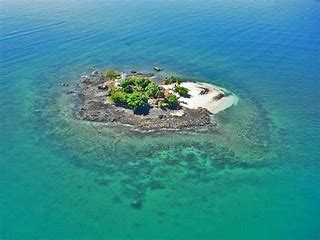 NOSY VORONA
Imagine an island paradise just for you ! Do not wait, live it ! With a minimum of 5 people start the day with the sea to stop you first on a white sandbar enjoy an idyllic bathing waters full.
The feet in the sand, decorated table facing the sea azure, enjoy this hearty meal for the luxury of being alone in the world can be live only once …
You will return to the port of Hell- town around 15:30.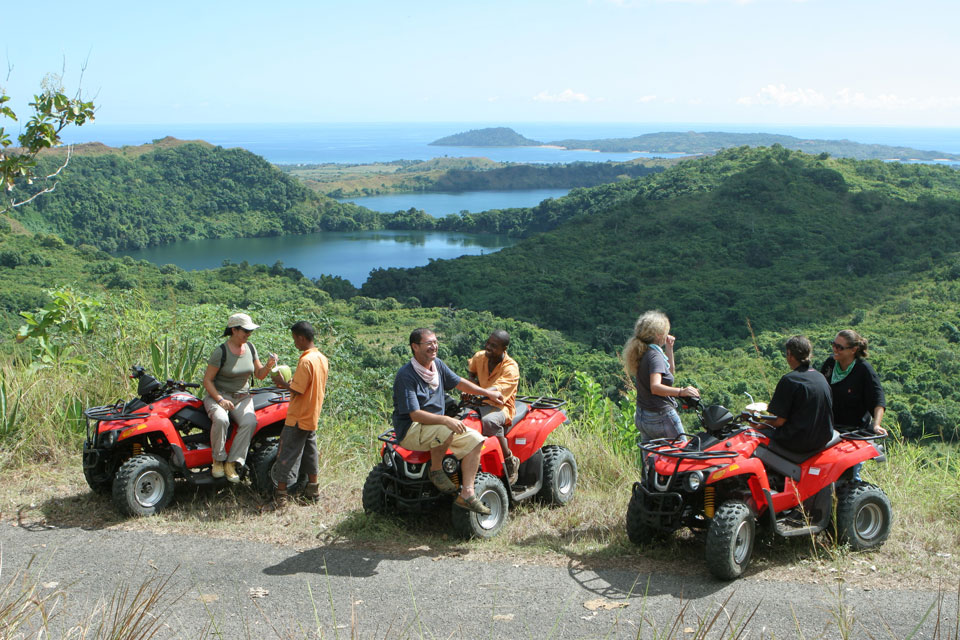 QUAD BIKING
Discover the mainland of Nosy Be, its volcanic lakes and its paths for a day or a half day in quad. You will reach sites which are totally inaccessible in cars, through sugarcane fields and accompanied by an experienced guide. Adventurous day, for the couples, the families
Ideal for everyone, the quad can accommodate two persons and are available in various categories.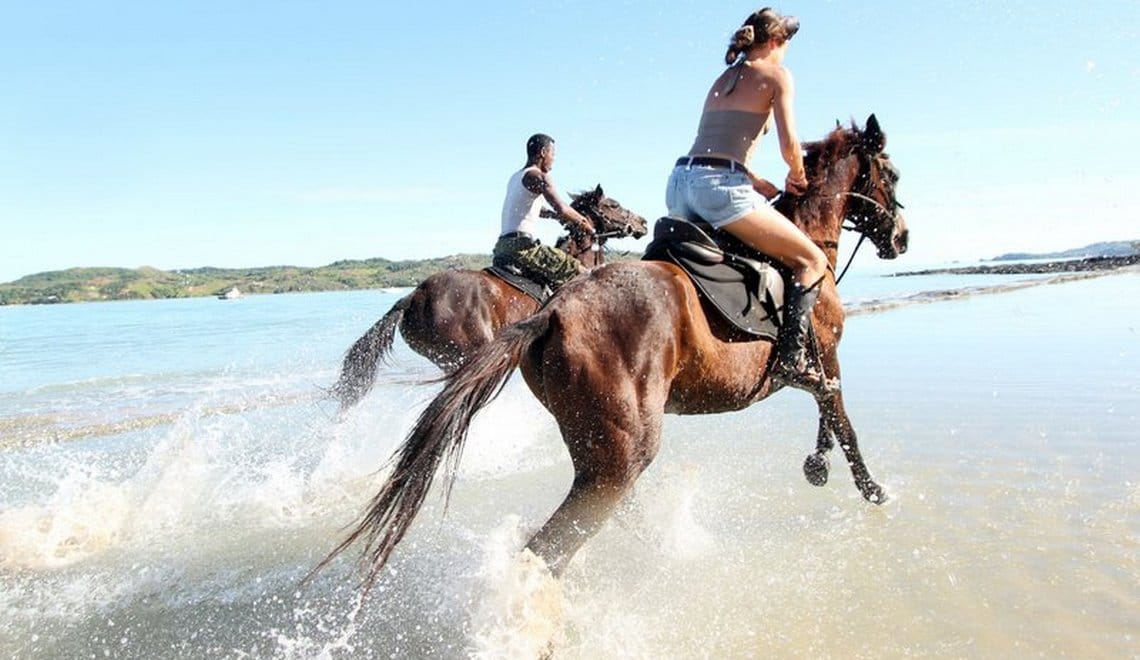 HORSEBACK RIDING
Discover on horseback the most inaccessible trails Nosy Be. Of all age groups horseback riding supervised by qualified instructors will help you discover the Ile Aux
Parfums. From the inside of Lands with the sacred lakes , to beautiful warm sandy beaches , it's impossible to resist a horse to swim , with family or friends, in the utter ease .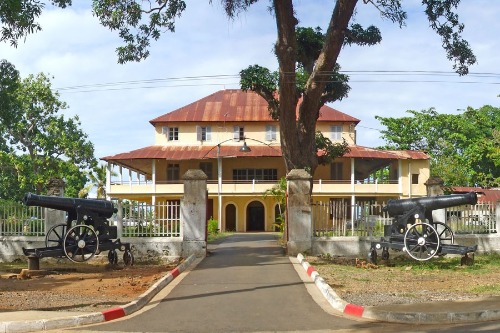 TREKKING
On the road and at the heart of the craters, discover new sacred lakes of Mont Passot .
Different circuits are proposed :
1- Forest Walk to Antsahamanavaka: 4km circuit, 2h to 2h3O of visit . Driveway teak and local uses , different medicinal plants , landscape, biodiversity and history. Discover the daily life of the Sakalava , transition to the sacred waterfall, ecological gesture (community reforestation).
2- Discovering Antsidihy: 5km circuit between 3 and 4 hours visit. Bird watching , passing the waterfall, bridge of monkey , crocodile sunbathing , meeting with villagers, planting and ylang ylang distillation.
3 – Trekking extreme and historical-cultural to Amparihibe : 6km circuit 4 to 5 hours of visit. View surplomblante the west of the archipelago , went orchids , perfume plants , crossing the lake and climb Mont Passot .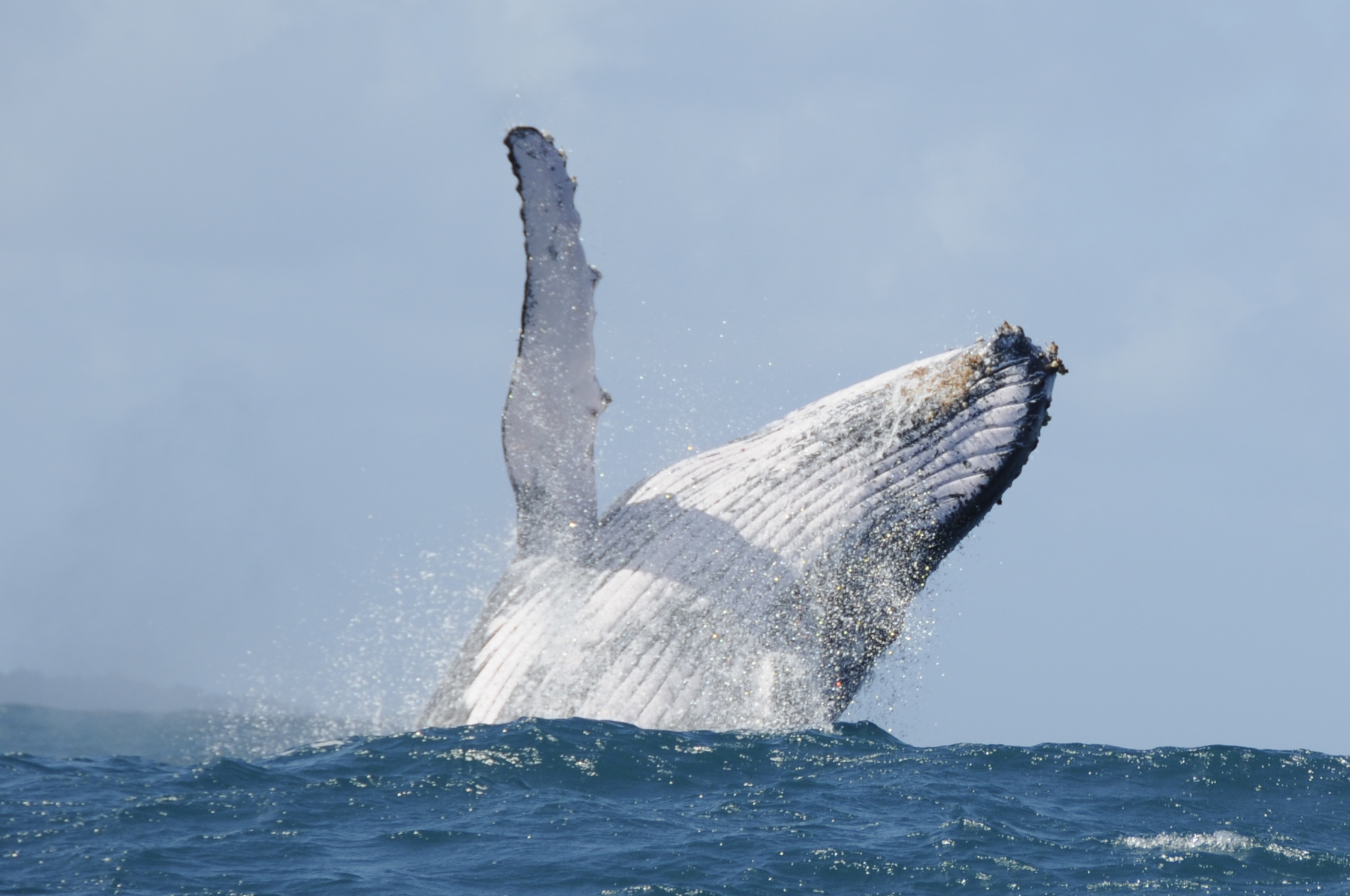 WHALE WATCHING / WHALE SHARK
Enjoy the many humpback whales who come to us visit in the warm waters of Nosy Be, to breed and give birth to their calves. This migration is the opportunity to witness an extraordinary show. Besides the Humpback Whales, it is not unusual to see dolphins come to play around the boat. You will certainly see during outings observation and launching with whale sharks, the largest fish in the world and the different species of sea turtles.
Possibility to do Nosy mamoko, , big game fishing, bivouac at nosy iranja, bivouac at Nosy Mitsio…
centre de plongée Nosy be